Are you curious about all our publications?
We have been working on publications in the Netherlands and abroad since 1986!
VANKEULEN advies bv has in a short time become one of the leading agencies in the field of road traffic noise. We are called in both in the Netherlands and abroad (Belgium, Germany, Spain, Serbia, Ireland, United States, Brazil, Australia).
VANKEULEN advies bv is the only one that is independent of governments.What distinguishes us is: a lot of experience, a high level of knowledge and customer focus.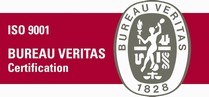 From simple calculations to complex technical-scientific studies, our approach focuses on you as a customer. With us no difficult semi-scientific stories but understandable communication.
Full attention is paid to every (standard) measurement and calculation. So with us no mass production and low prices, but quality, personal attention and your interest are paramount. We work together with a number of carefully selected partners.This means that we can have an extensive range of measuring equipment for noise, vibrations, heat, moisture, light, air speed, various gases, etc. and software packages for all necessary calculations and modeling.
Read more on Linkedin?
This and more can be found on LinkedIn!
"Wim van Keulen is an expert on noise problems on road surfaces, and is an extremely astute and expert consultant. He knows how to correctly explain the regulations and measurement methods and to critically estimate the value of measurement results.For innovative projects and / or deviations, he dares to propose out-of-box solutions that lead to satisfaction for the client and contractor in road construction.This expert is the first point of contact for real sound issues. "
"Wim is an expert in the field of noise from existing and developed pavements. He is accurate and fits the theoretical ideas into practical solutions. He is a tower of strength and I can just recommend him as a partner of your projects "
"I am pleased to recommend Wim van Keulen, Wim is one of the view scientists who is able to translate theoretical knowledge into practical solutions! Another quality of Wim is his Psycho-acoustic view on acoustic problems, for example: he designed a pavement with a reduction or zero dB that sounds like a super-silent pavement! Besides his proven quality as an acoustic engineer, he is a fine human being (with a great sense of humor), Wim is always interested in the person behind the 'face'. "
"Wim is an outstanding expert with a no-nonsense approach."
"Wim Van Keulen is one of the most talented and knowledgeable professionals that I have had the privilege of working with in my over 32 years experience in the engineering field. In addition to being able to apply his vast knowledge and ability to explain the most demanding technically challenging engineering topics, it is his non-egotistical manner and sense of humor which makes him a super great person and joy to be around. It doesn't take long to want to consider him as a friend. It is truly a privilege to know him and to have been able to work by his side on the In Situ determination of Acoustic Absorption Noise Coefficient project."
"With this short text I wish to recommend Wim van Keulen to any person who is facing issues related to noise or acoustics. I know Wim as a highly skilled person with high-end knowledge in the field of noise and acoustics. As a person I know Wim as a scientist, someone who pushes the envelope in his strive to get forward. As an engineer Wim will solve issues even when science does not give answers. Wim is a trustworthy person with whom it is a pleasure to work."
"Wim is passionate, open and on the highest level an expert in his field. Next to that he is a warm human being with the right values in life. If you hire Wim, you know you get the best results and a fine human being who is trustworthy. I highly recommend Wim."
"Wim is a top-scientist and also a nice guy to work with."
"Wim was a pleasent colleague to work with: critical and good-humoured. I have fond memories of him."
"Wim is a very knowledgeable person and is able to turn this knowledge into practical solutions. It is nice working with Wim."
"Wim's insight into perceptual problems has been an inspiration in finding new solutions to binaural auditory processing problems"